12 Bible Era Overview
30 Bible Lessons and Bible Journal Ideas
Use this 12 Era Framework to be able to identify the Bible's main stories, main people and be able to put them in a timeline. Understanding the Bible's big picture will help you see God's plan through Christ from Creation to Revelation.
For Christians who want to get a grasp on the Bible's big picture even though they have limited time.
In one short month, you can get a good grasp of the entire Bible. We will cover all the major men and women, and all the major events chronologically.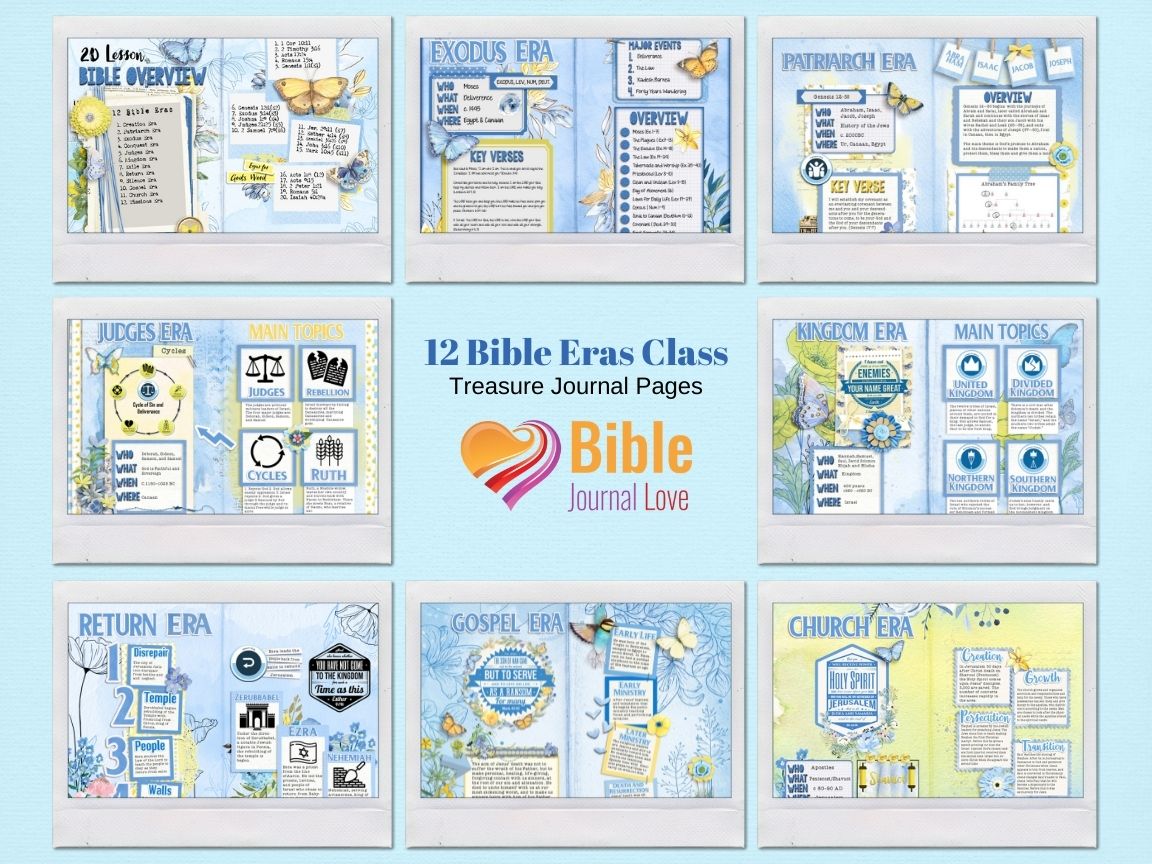 As we view each era, we will Bible journal the main people, major events, and a bit of geography. You can Bible journal in your Bible, in a notebook, in a junk journal (once you add Scripture it becomes a Treasure Journal), or Memory Dex Cards. This will be explained more in the class.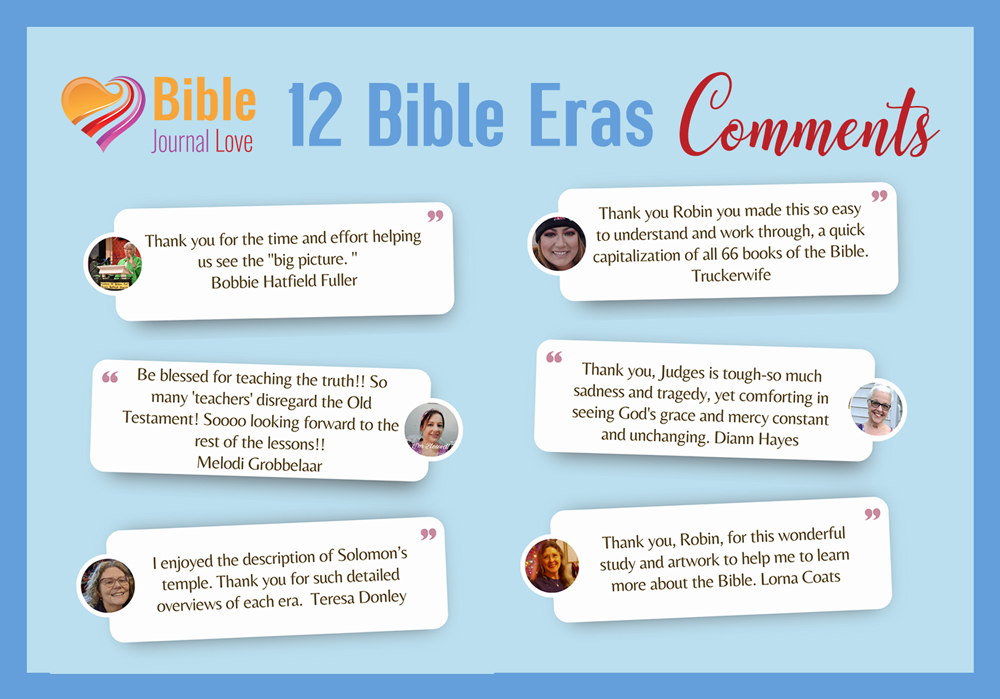 For the entire 20 lessons in you will have one-on-one support with Robin through the Facebook Group.
Ideas for Treasure Journals, Verses Mapping, and Memory Dex cards are in the class.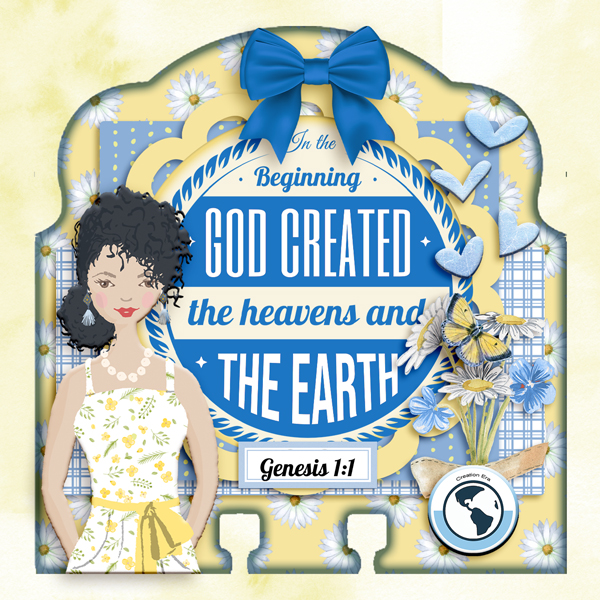 Optional Bible Journal Kit
We are using the Blessed Kit from the Bible Journal Love Etsy Shop.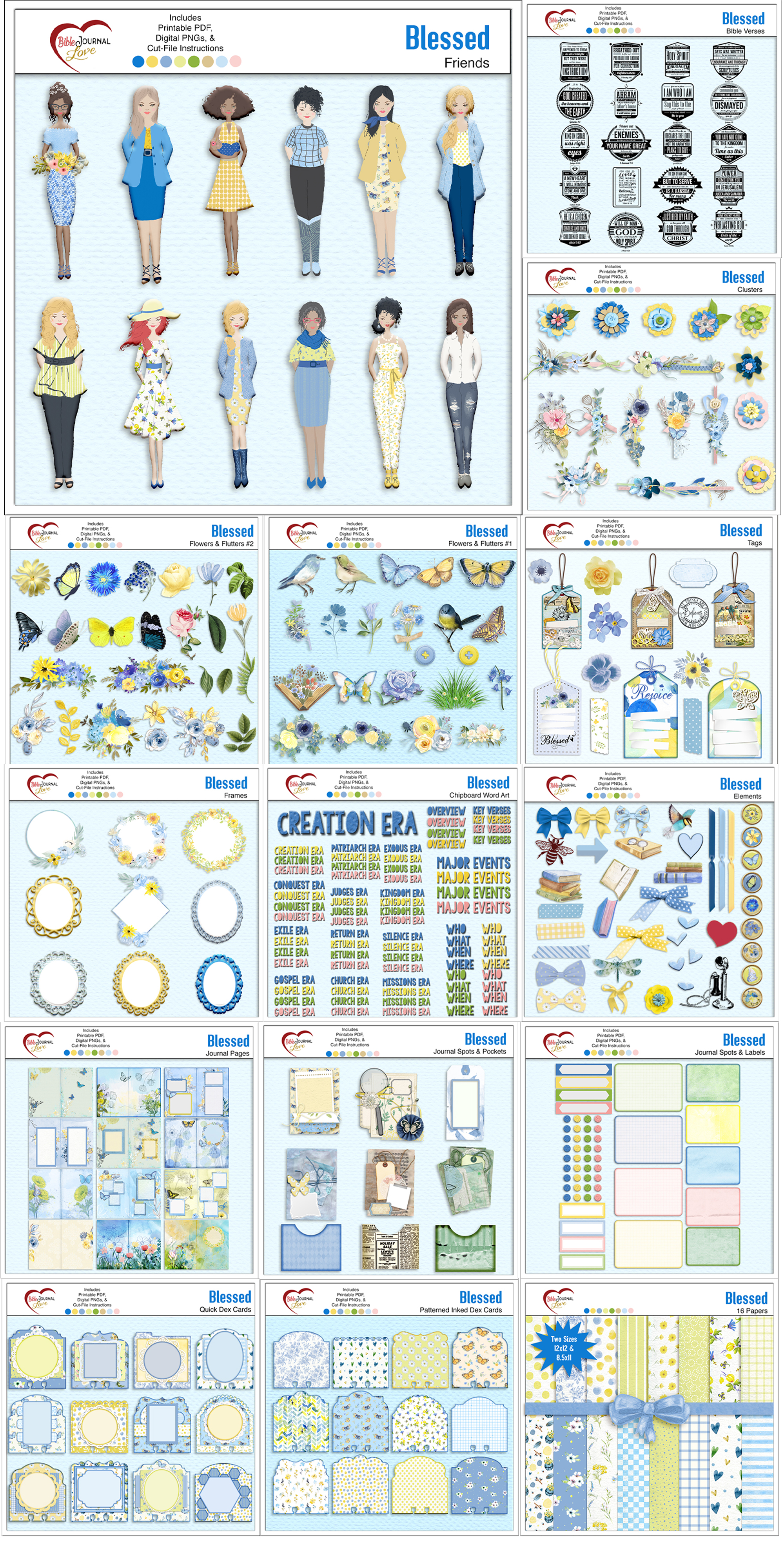 Your Instructor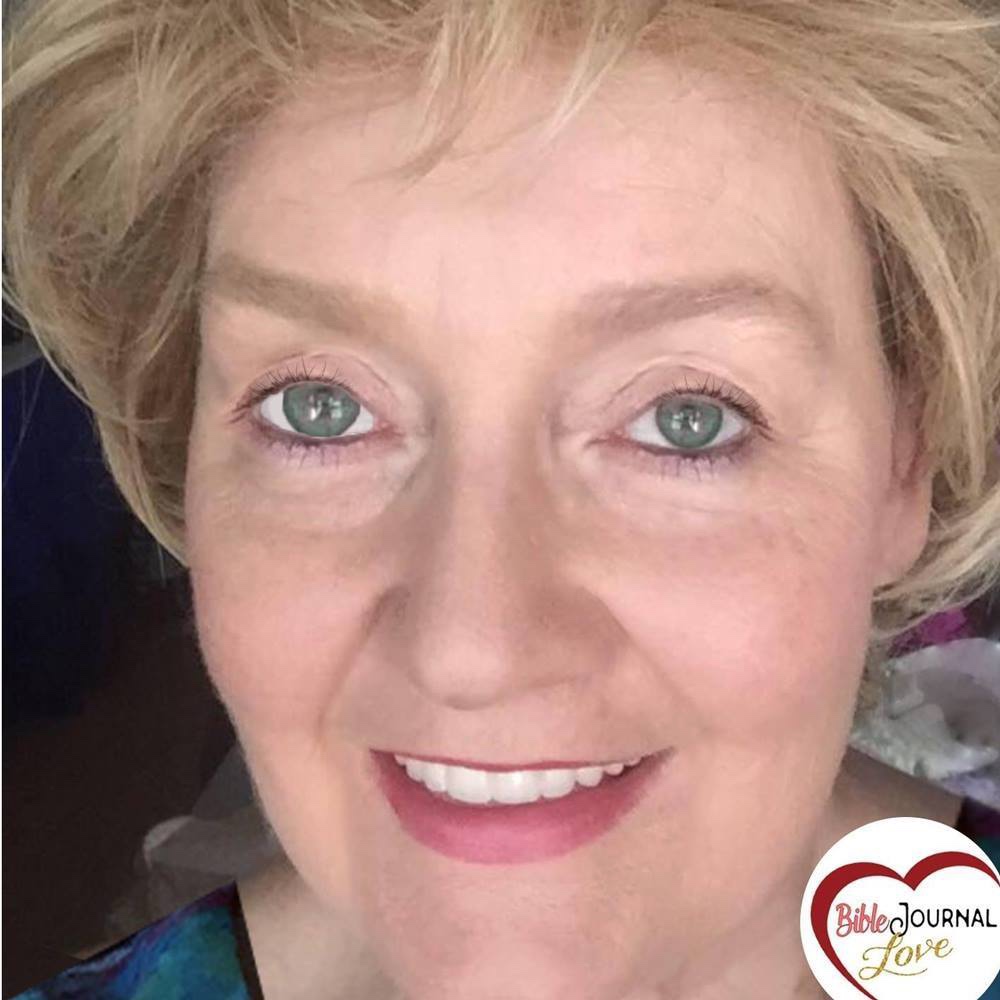 Read Robin's Masked to Truefaced Story Here.

Homeschool mother to nine children, Bible teacher, designer, and author of A Family Guide to the Biblical Holidays, Ancient History: Adam to Messiah, The Heart of Wisdom Teaching Approach, What Your Child Needs to Know When, Wisdom Unit Study, and Adam to Abraham Unit Study.
Robin's designer and Bible journal kits can be found at the BibleJournalLove Etsy Shop.

See Robin's articles on BibleJournalLove.com
Proceeds from these classes and BibleJournalLove Etsy shop automatically go to pay overhead and support several ministries every month: BibleProject.com, Hayovel.com, Bridges for Peaceand Torahclass.com. These three ministries are devoted to making Bible resources available. I hope you get a chance to visit each site and take advantage of amazing resources.