This class is now in Beta testing. Join our email list or join the Facebook group for updates.

Bible Journaling Through 12 Bible Eras
If you are new to the Bible, it can feel overwhelming and confusing, and if you have read through the Bible there is still a chance you may see it as a series of unconnected stories put together at random.
The sixty-six books of the Bible are one magnificent unified story about God's loving, striving pursuit of restoring his relationship us, his children. To understand this story you need the key. The key is structure. This course will help you easily understand the structure of the twelve Bible history eras.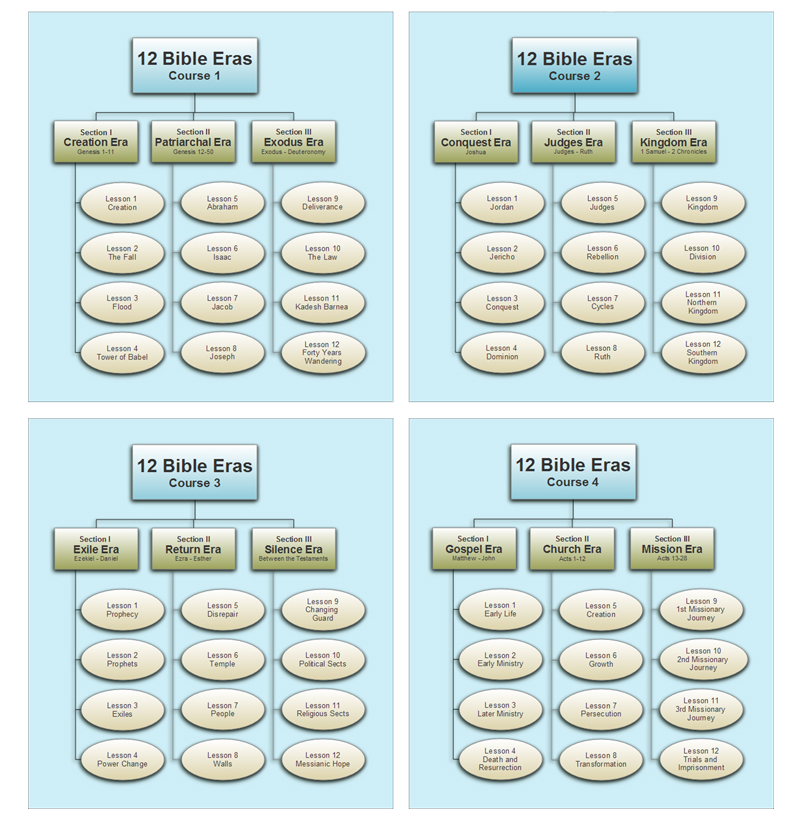 Having this key will enable you to put the major men and women and events together in their proper chronological order, as well as to understand how Jesus is revealed as Messiah throughout both testaments. As we learn about each era, we will Bible journal using several different methods.

There are four courses. Each course includes twelve video lessons, printables, and Q&A sessions in the Facebook group with the author Robin Sampson.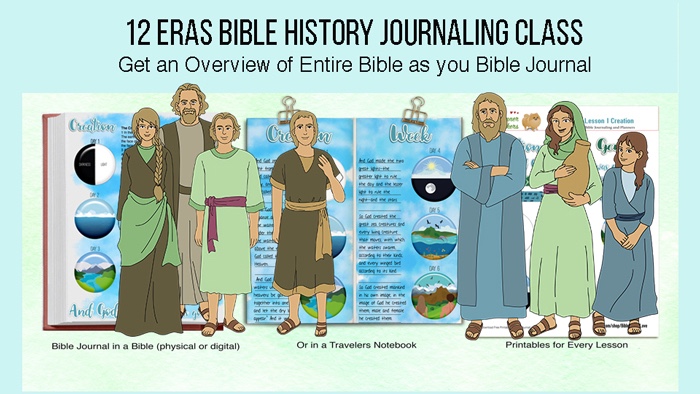 Each lesson you can cut and paste a images into the Travelers Notebook decorated backgrounds or your Bible or you can Bible journal digitally.
Bible Study Videos in Every Lesson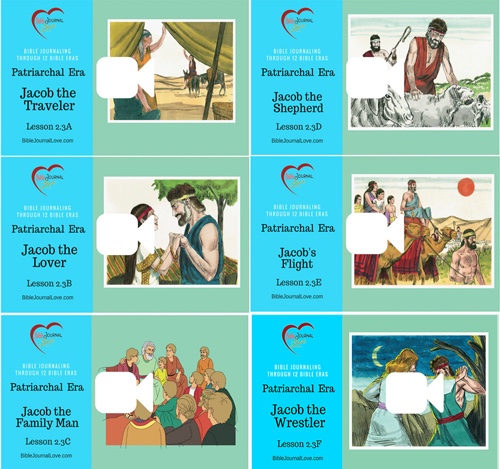 Exodus Bible Journal Along
February, March, and April 2019: Join us! Moses, Plagues, Passover, Commandments, Tabernacles, Bible Holidays and more.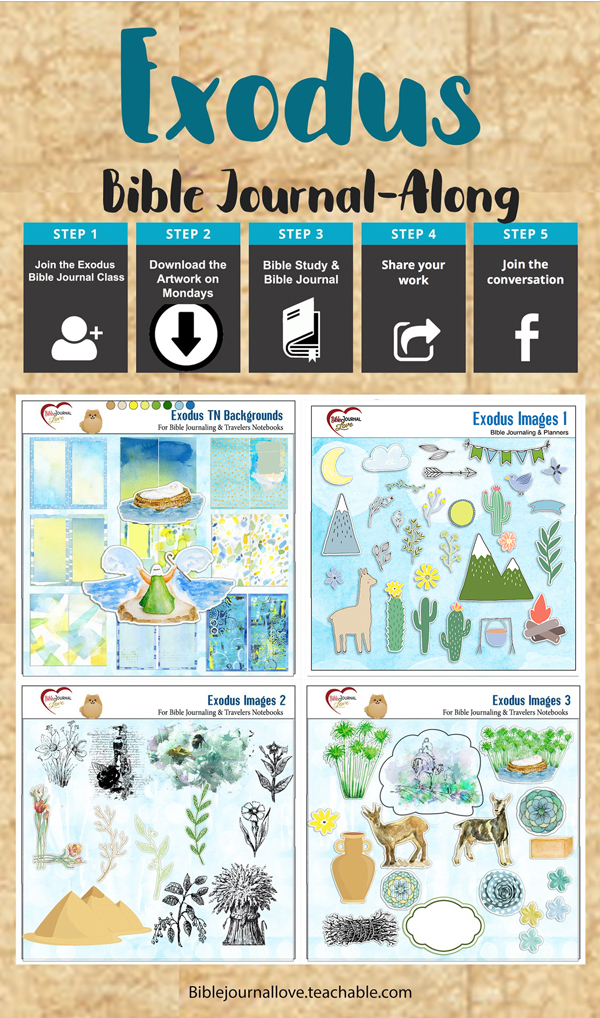 Samples of Class Printables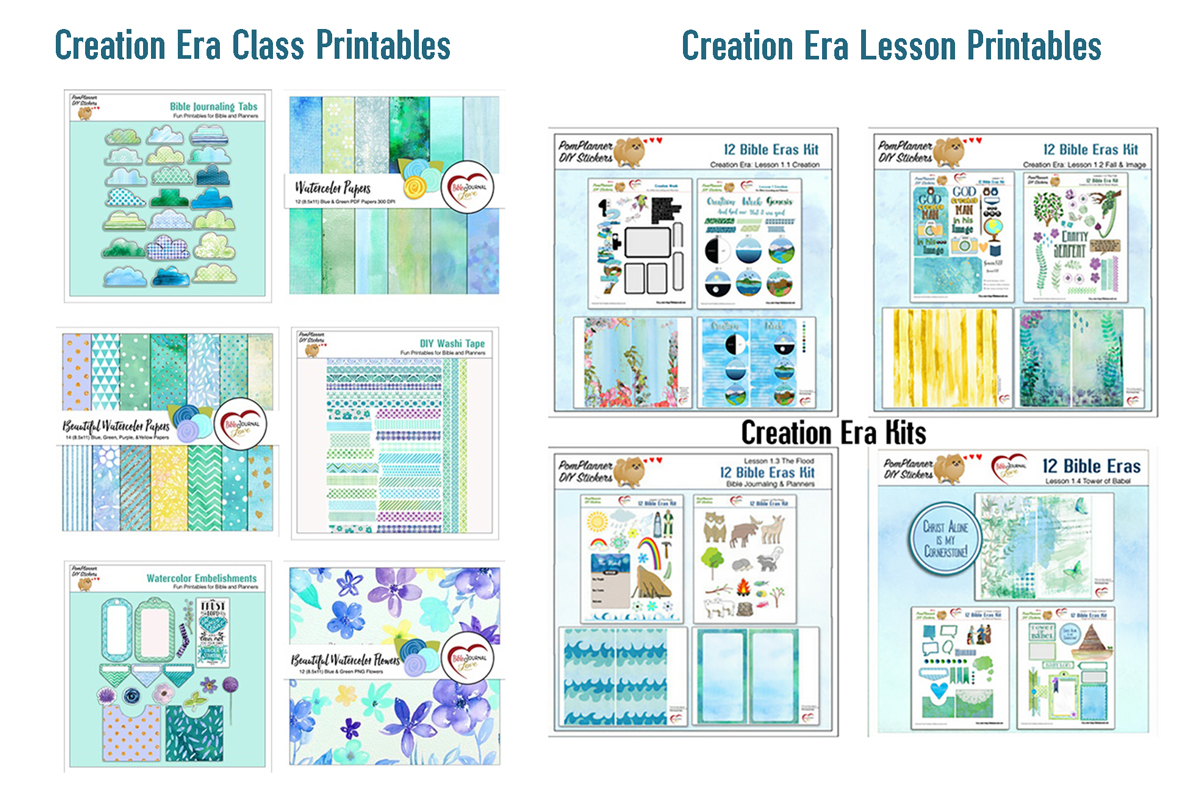 You Will Receive a Kit and Video for Every Lesson!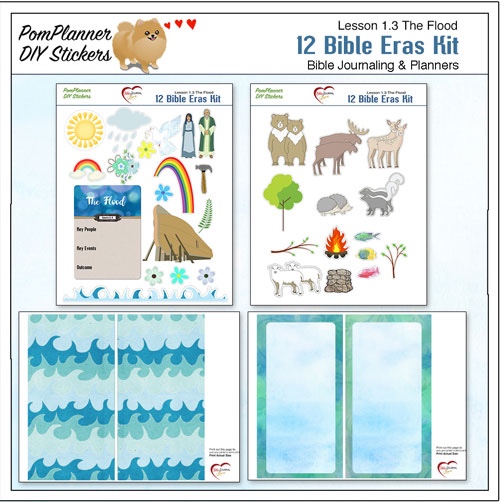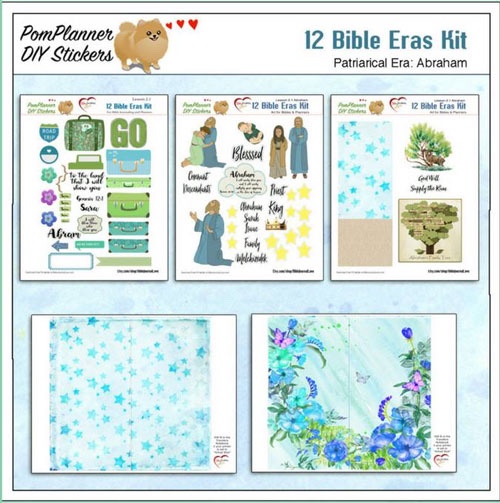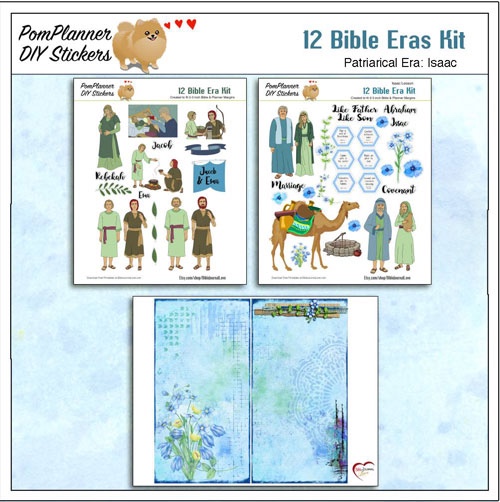 Access to Several Bonuses too!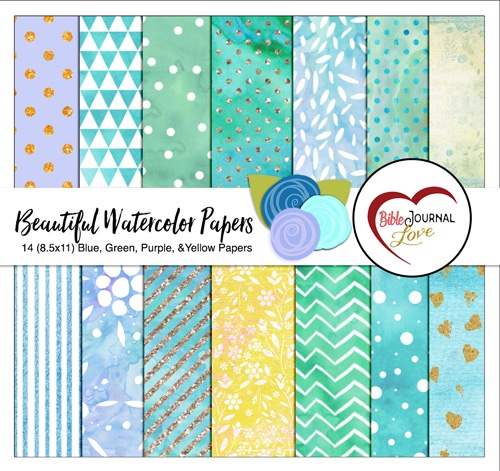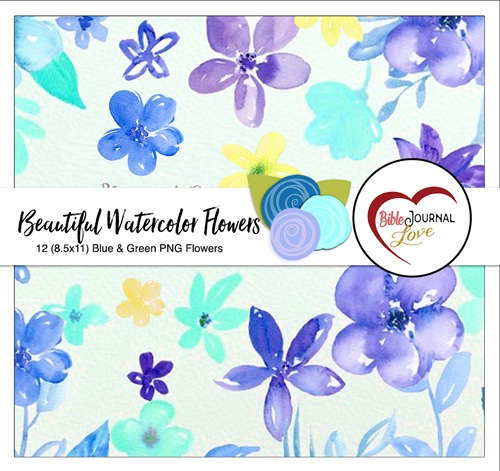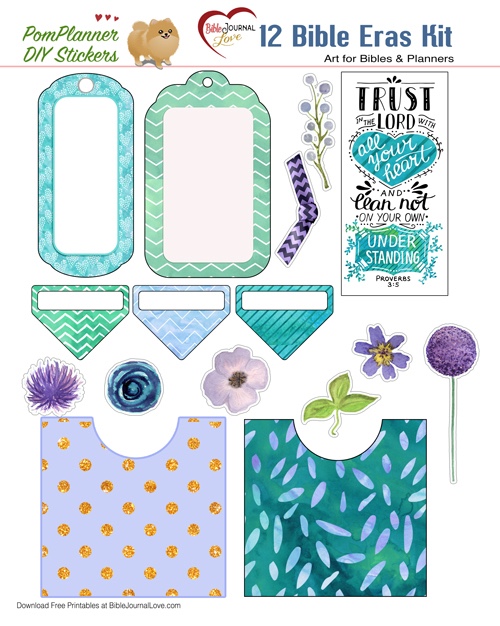 You Can Create Several Pages with One Kit
for notebooks or Bibles

Bible Journaling
A Creative, Fun, Unique Class!
As we learn about each Bible era, we will also learn about different Bible journaling methods. Each lesson is divided into four steps. In steps one and two, study the Bible era. Steps three and four are about design principles and Bible journaling. Each era's lesson includes three different methods of Bible journaling so you can sample the methods to find your favorite:
What You Get
Video: Summary of the major persons or event of the Bible era.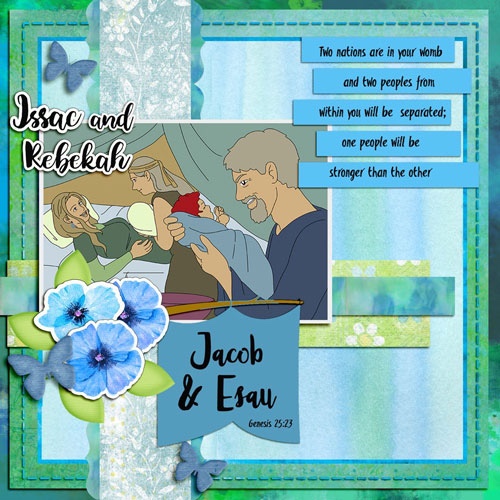 Facebook Group
We have a huge Facebook group of wonderful ladies taking this class. You can fellowship, ask questions, discuss lessons and share.
What Do I Need to Get Started?
Please read: What You Need to Start the Bible Journaling through the 12 Bible Eras Class