What is a Memory Dex Card?
What are Memory Dex Cards?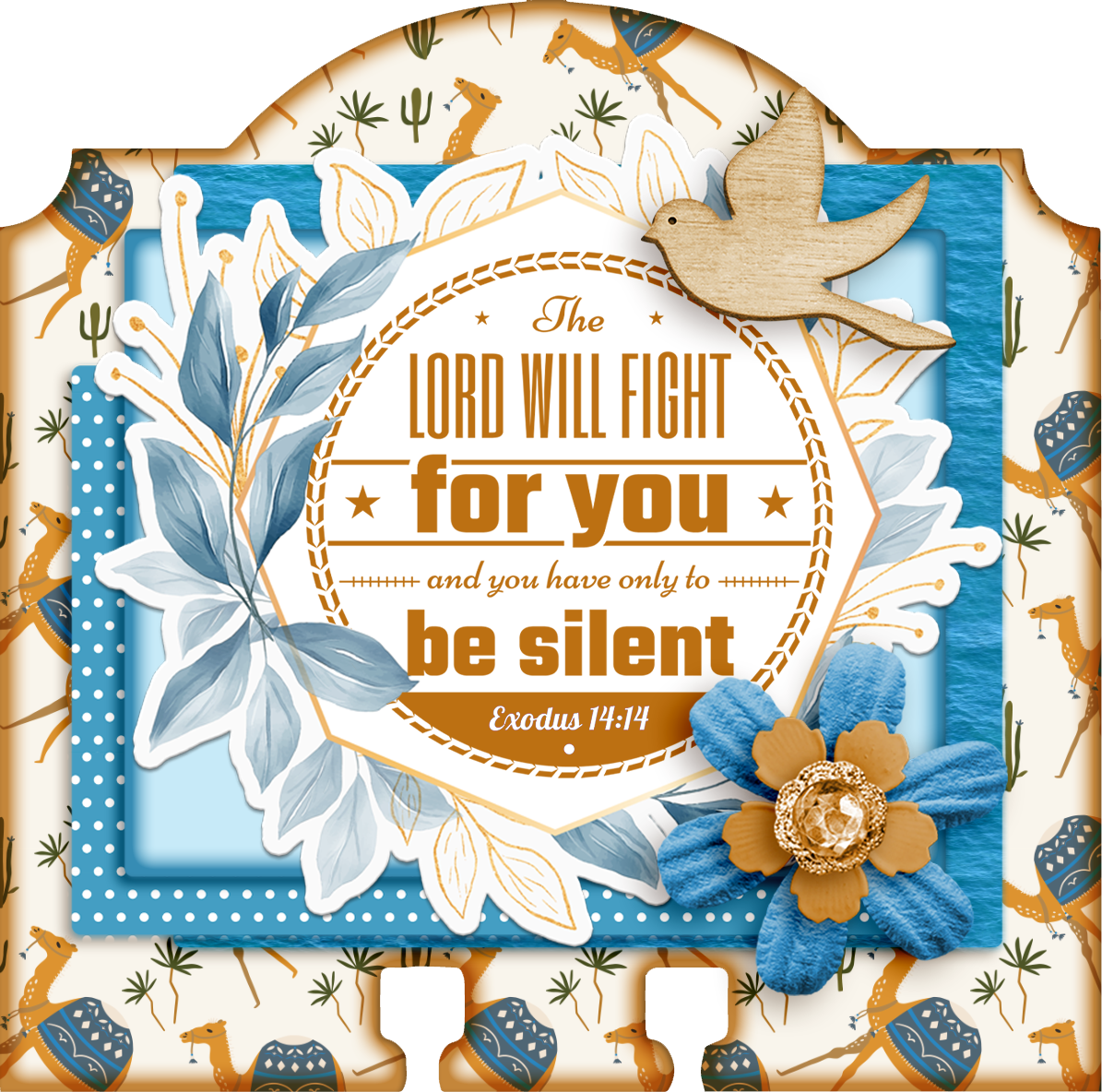 Remember the rolodex, a card spinner or box on desks before computers? No? Well they have made a comeback. Heidi Swap started scrapbooking memories with rolodex cards and called the Memory Dex Cards, and sold kits and dies.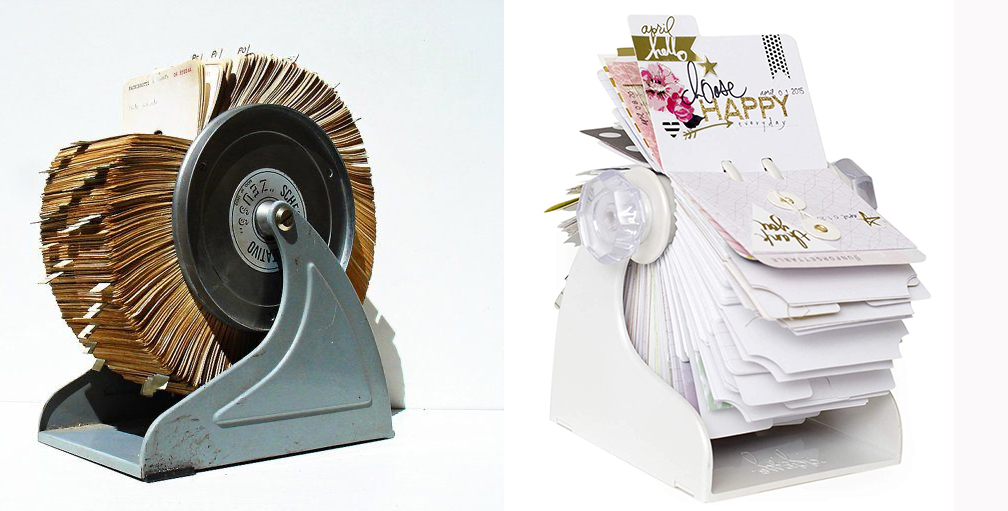 I store my memory dex cards cards in boxes. I love having access to them on my desk. These are cards form the free Wisdom Bible Journaling Class.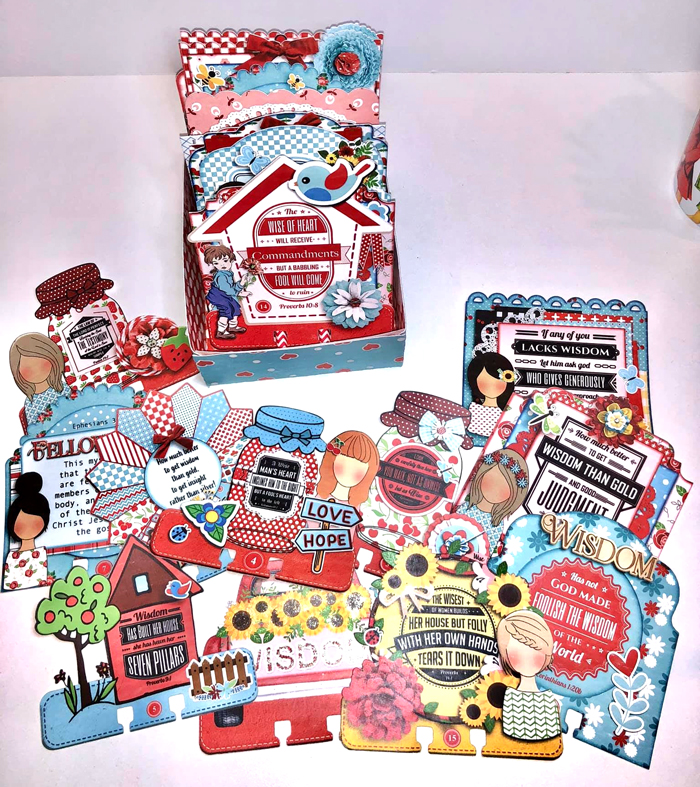 The Bible journal ladies jumped on board and used Bible verses instead of photos to document memory verses or Bible studies. You can add washi, stickers, ephemera, bows, brads and anything to make them adorable. Here is a video of the some of my cards from the previous "Who I am in Christ" class.
What is the difference between Printable and Digital kit?
Bible Journal Loves' kits usually include both printable and digital (please read descriptions carefully). Both printable and digital are downloads. Nothing is shipped. Because they are stored on your computer you can use these stickers over and over and over!
PRINTABLES: A printable is a PDF you print from your printer. See below for paper recommendations.
DIGITAL FILES: PNG files. PNGs have the ability to display transparent backgrounds designed to transfer images on the internet but with programs like Photoshop, Photoshop Elements, Photopea (free), PaintShop Pro. Digital Scrapbook kits are delivered as png files. Benefits: Change size, change colors, no need to cut, less mess.
ZIP FILES: Digital PNG files and some large PDF files are delivered inside zip files to make them smaller and faster downloads. Most computers automatically open zip files by clicking the file. If yours does not, you can download the free Winzip.
Creating a Dex Card Digitally with Photopea
---
What is the best paper to use for Memory Dex Cards?
The heaver the better for memory dex cards:
The best way to try out Memory Dex cards is to try a Friday Freebie. Subscribe here.
What kind of sticker paper do you recommend for Bible Journaling or Planner Stickers?
If you are printing stickers, you need sticker paper or copy paper and adhesive.
Copy Paper:

If you use copy paper you will need an adhesive:
Note: Cutting out images with white copy paper means you have to cut more precisely than clear sticker paper.
---
What is a Quick Dex Card?
All the 2020 Bible Journal Love Dex Kits come with two sets of dex cards.
Quick Dex Cards have several different patterned layers and things like doilies. Since much of the work is done for you it makes them "quick"; just add a verse and few embellishments (also in the kits).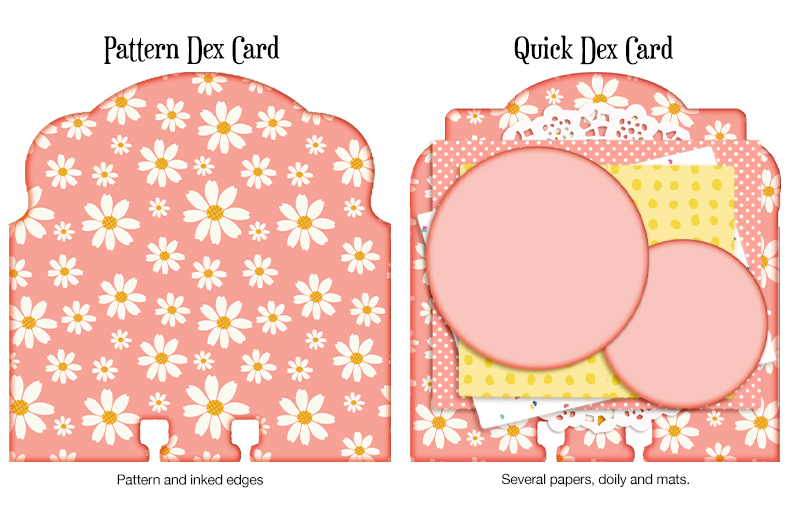 Where can I get a Memory Dex Card Punch?
Good question. The Heidi Swap Memory Dex Punches came out a few years ago and then sold out. Due to the huge popularity of dex cards in 2020 with Bible journals, they made a comeback, but there were no punches. Due to the demand that made more only to sell out in the first week. So we are waiting again.
Go to Scrapbook.com and click on the Memory Dex Punch. It will show OUT OF STOCK but you can enter your name to be notified when they are back in stock.
Making Dex Card Holes Without a Punch
---
How do your store Memory Dex Cards?
You can use a Heidi Swap Memory Dex Spinner or Rolodex spinner or a DIY box.
I am working with the Paper Zen Etsy shop on a printable and cuttable pattern to make a memory dex box. Stay tuned via the Facebook Group.
Here is a video on the pattern.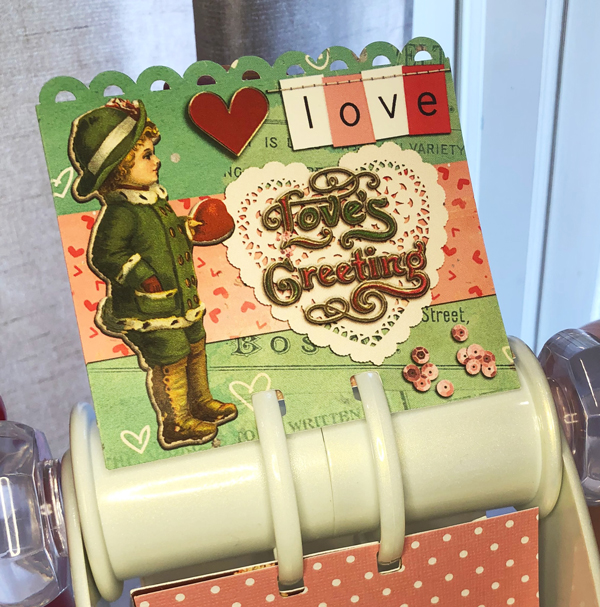 ---
How do you get the 3D look on Memory Dex Cards?
Use foam tape or pop-up adhesives to get the 3-D look. Memory Dex Cards are small so don't get any over 1/2 inch. See my video on the bunny cards below.
Bunnies Card Video Shows How to Get the 3D Look
---
How do you cut out the cards?
Any of these options work:
Paper Trimmer

($9-$50)
Craft Scissors

( EK for $10)
Gyro Cut

(about $15)
Exato Knife

(not for me)
Cutting Machine

(see more below)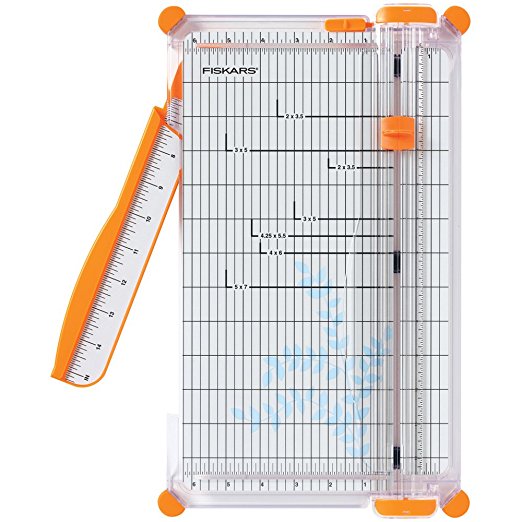 I list a paper trimmer, first because no matter what method you prefer, a paper trimmer is still necessary even with a cutting machine (It is a real hassle to take out a machine for a few straight cuts.)
Many times stickers are straight lines that can be super easily cut with a paper cutter, especially if you are using dex cards, Travelers Notebooks, tags, or planner boxes.
Swingline Guillotine Paper Trimmer

is a few dollars more but simple and easy to use, with a sharp guillotine blade. It is bigger so takes up more room than the Fiskars above. (Retail $50 Amazon $24)
I use the Swingline and leave it out when I do a lot of cutting then store it away (it is heavy and bulky) and use my Fiskars to grab for quick use.
I admit I did not like scissor cutting when using regular paper scissors, but when I got the EK Craft Scissors it was a game-changer. They have a non -stick finish and cut through paper like it's butter.
EK also make Cutter Bee Scissors in the video above, but the EK Craft Scissors are just as good in my opinion.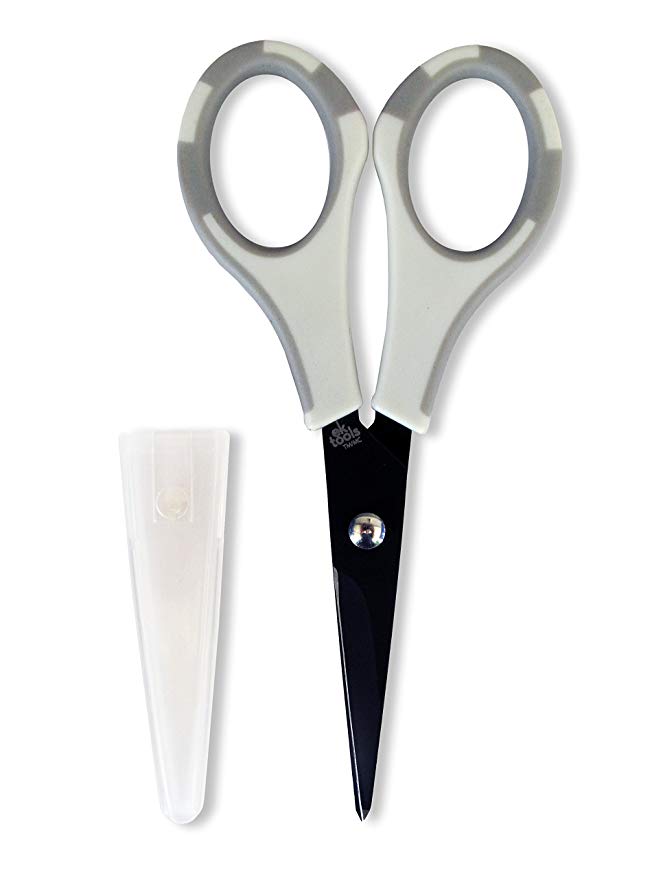 You can learn to enjoy cutting with scissors—if you have the right scissors; it can be a relaxing pastime. Cut while watching a movie or talking on the phone. I hand quilt so I'm used to having my hands busy.
I dreamed of getting a cutting machine but it was outside my craft budget for several years. These EK Scissors got me through and many times I prefer to cut with scissors and a paper trimmer instead of setting u my cutting machine. They are precision-tip scissors for detailed cutting on paper, vellum, photos and more.
TIP: I love the dollar stores but there are two things you should not buy at a dollar store: Scissors or a paper trimmer. There are cheaper paper cutters (dollar stores) with lousy blades and cutting mats, so go with a brand name.
---
Which is the best cutting machine?
You certainly do not need a cutting machine for dex cards. They are very easy to cut with a paper trimmer and scissors, but if you are interested in a cutting machine, I'm including this information.
I did months of research, read a lot of articles, feedback and reviews before I purchased anything. In 2017 and 2018 I purchased Brother Scan N Cut, a Silhouette, a Cricut Air . This year (2020) I bought a Cricut Maker.
The Cricut Maker surpasses them all. It is the easiest to use and best choice. The best capabilities compared to being less expensive. If you visit craft forms and ask, 99% of the time the will also say Cricut Maker. I wasted hundreds of hours trying to learn the ones I bought before the Cricut Maker with huge failures and wasted papers. Brother Scan N Cut was my choice before I got the Naker but it is still no match to the ease of use of the Cricut Maker.
How I cut My Dex Cards with Cricut Maker
Complete and Continue