Lesson 7. Jews and Greeks
Jews and Greeks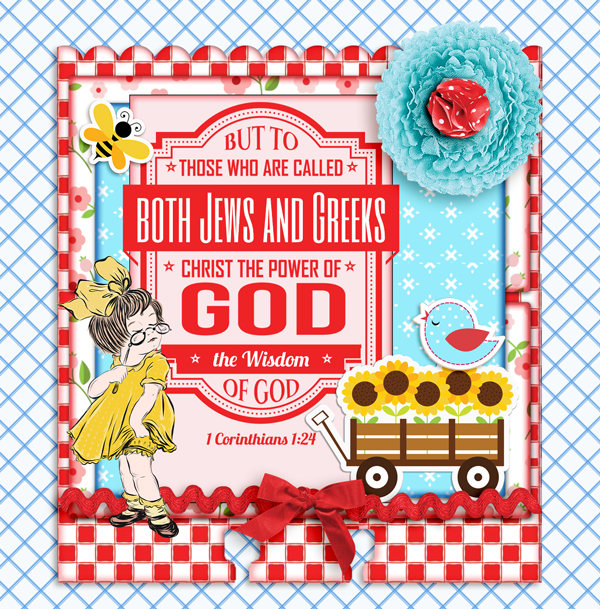 But to those who are called, both Jews and Greeks, Christ the power of God and the wisdom of God. 1 Corinthians 1:24
When Paul wrote that salvation is "first" for the Jew and also for the Greek (Rom 1:16), he wrote those words first to the Greek and also to the Jew.
Because of its geographical location on the Middle Eastern Greeks, persons of Greek descent, language, and culture as opposed to non-Greek 'barbarians.' In a broader sense, persons, whatever their origins, who had come under the influence of Greek culture and who lived in the hellenized cities of the Roman Empire as opposed to the rustic, rural population could be called Greek. In the Bible, 'Greeks' may refer to pagans in contrast to Jews (Acts 9:29). From a Jewish standpoint the expression 'Jews and Greeks' embraces all of humanity.1
What we now consider ''the church" is almost nothing like the early New Testament church. Author/speaker Richard Booker once explained this by giving the example of an archaeologist digging through layers of a tell to find out what life was like in ancient times.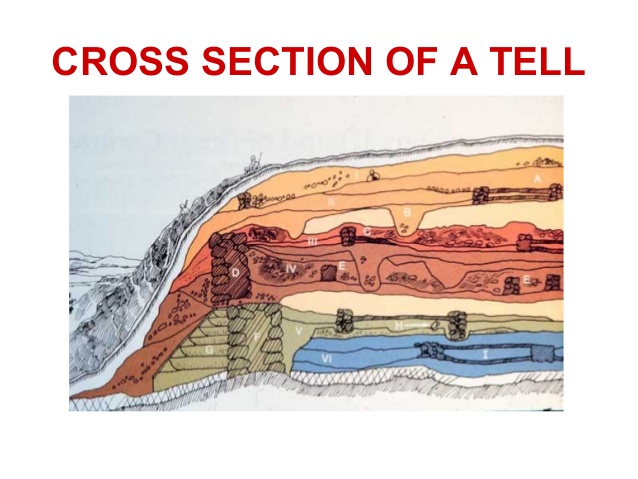 To understand the early church we must dig through layers of man's influences, shoveling off and discarding traditions, theories, interpretations, and philosophies from Greek and Roman civilizations, Constantine,  Marcion, Catholicism, etc., to be able to examine the early church.
During the Reformation, men such as Wycliffe and Calvin were digging in the right spot. They dug up and discarded many theological errors and found a view of God's plan of salvation by grace, but anti-semitic layers remain and now there are new layers of tradition, interpretations, western thought (a return to the Greek and Roman thought) and conditioning that need removal. Only then can we have a clear view of the early church.
The Early Church Was Jewish
The first church was, like Jesus and the disciples, Jewish. The earliest church saw itself as an extension of Israel, not the replacement of Israel.
By AD 66, when the Jewish revolt began in Jerusalem, that about one out of every three Jews in all of Palestine was a believer or a follower of Jesus of Nazareth. 1
The community of faith grew immediately after Jesus' resurrection as a sect of Judaism. These first believers were surprised that God would accept pagan outsiders just as he had accepted the chosen people—by faith in Christ. Still, for its first two decades, the new community was primarily Jewish.2
To fully comprehend our Christian faith, we should know about this fascinating heritage. We study a Hebrew book written by Hebrews; we serve a Hebrew Lord who had Hebrew disciples; we desire to follow the first century church, which was first predominately Hebrew; and through the Jewish Messiah/Christ, we are grafted into a Hebrew family! It makes sense to study the Hebrew culture. This is a new, refreshing and exciting way to view the Bible!
Much of the Bible is mysterious to most Americans. The perplexing phrases, puzzling actions, the sometimes difficult-to-understand words of Jesus, parables and unconventional holidays can only be understood with an awareness of the Hebrew culture. A Christian's roots are deep in Judaism through Christ, all the way back to Abraham!
And if ye be Christ's, then are ye Abraham's seed, and heirs according to the promise Galatians 3:29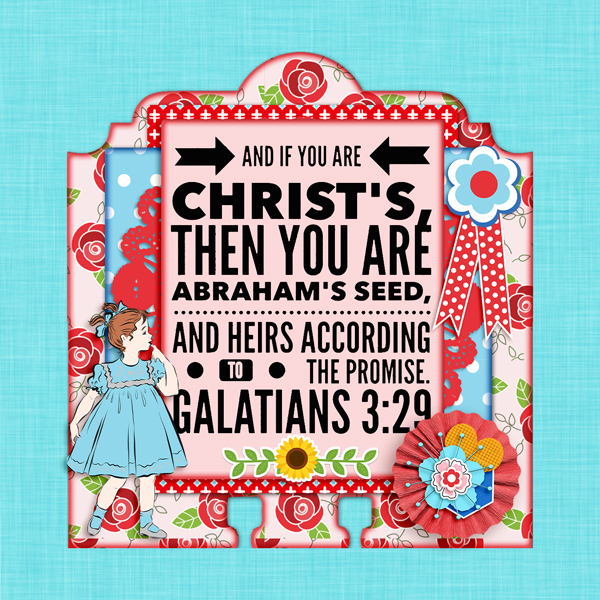 Studying scripture from our Western/American/Greek view is like looking for gold in a dark mine with a dim penlight—you can see enough to stumble around but you need more light to see clearly. A good grasp of the ancient Hebraic customs and terminology would allow you to reexamine scripture in this powerful light, exposing intricate details and treasures. 
Christians can learn much from the ancient Hebrews' strong family lifestyle. Everything was centered around the home, family, education and worship. Every area of their worldview was entirely saturated and encompassed with God. The Hebrews made no distinction between their spiritual life and the physical areas of life. They saw all of life as an entirety; it was all God's domain. Everything that happened was an opportunity to praise him. He was in control of everything, including pains and joys.
God's Word explains this Hebrew reasoning: I have set the Lord always before me (Psalms 16:8) and Proverbs 3:6, In all thy ways acknowledge him and he shall direct thy paths. There were set times for Temple worship; however, most of the worship centered around the home.
In contrast, professing Christians in America, in general, tend to view the church as a part of their life, but only a small part. Life and relationships are divided into four distinctly separate quarters: partly religious (a few hours a week at church), partly educational (school), partly professional (workplace), and partly leisure (home). Each person in the family is going in separate directions and are rarely at home together. Even in the church, the only family time spent together is on the ride to and from church. Upon arrival the family divides into their proper classes. It is hard to find all the members of a family together in one area at the same time in church, much less worshiping and interacting together or praying together as a family.4
Salvation is From the Jews
Salvation is from the Jews. John 4:22b. Every believer who comes to faith in Jesus as Messiah and Lord and who is consequently "saved" and declared "righteous" before God has shared precisely the same experience that Abraham had with God.5
For what does the scripture say? "Abraham believed God, and it was counted to him as righteousness." Romans 4:3. 
God initiated and effected the salvation of the Israelites from Egypt, and saved them by grace for the sake of his own name and his promise to Abraham, not because of their merit. The concept of salvation, then, was clearly established in the Hebrew scriptures.6
Paul had preached to Jews and Gentiles across the Roman world. He knew that the Jews looked for miraculous signs and the Greeks looked for philosophical wisdom, but God bypassed both ways to make salvation available through the crucified Christ. This message about a crucified Christ was a stumbling block to the Jews, whose idea of the Messiah was far different, and it was foolishness to the Greeks because it seemed contrary to their philosophical systems. 
Fellow Heirs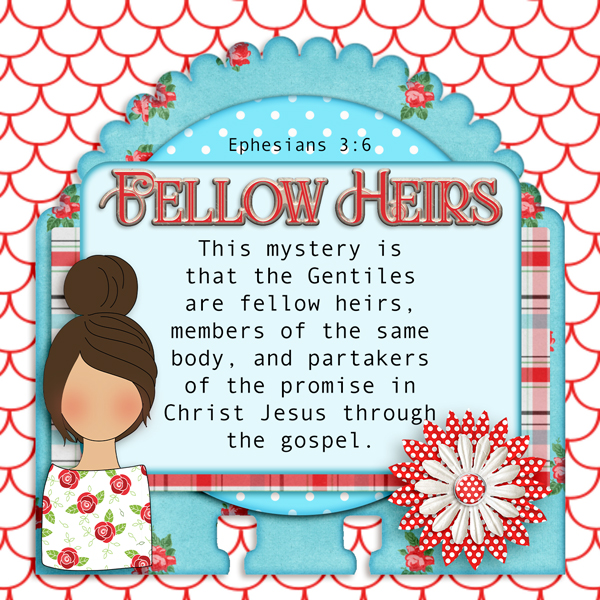 This mystery is that the Gentiles are fellow heirs, members of the same body, and partakers of the promise in Christ Jesus through the gospel. Ephesians 3:6
This mystery revealed to the apostles and prophets (Ephesians 3:5) included three aspects.
First, that Gentile and Jewish believers in the Messiah are now equal members in a spiritual family.
Second, Gentiles are "members of the same body" with Jewish believers. The church, from the very beginning, consisted of all people who believed in Jesus, not merely those of Jewish descent. 
Third, the gospel was not limited to Jews, but was available for all who would believe (Romans 1:16). This was why Jesus could command the disciples to make disciples of all nations or people groups (Matthew 28:18–20). Paul was specifically called as missionary to the Gentiles.7
No Distinction
Dr. Martin Luther King, Jr. longed for the day when every person would celebrate end of racial discrimination. Paul's messages are similar in many ways. Compare these passages (emphases mine): 
But now the righteousness of God has been manifested apart from the law, although the Law and the Prophets bear witness to it the righteousness of God through faith in Jesus Christ for all who believe. For there is no distinction. Romans 3:21–22
For the scripture says, "Everyone who believes in him will not be put to shame." For there is no distinction between Jew and Greek; for the same Lord is Lord of all, bestowing his riches on all who call on him. For everyone who calls on the name of the Lord will be saved." Romans 10:11–13
For in Christ Jesus you are all sons of God, through faith. For as many of you as were baptized into Christ have put on Christ. There is neither Jew nor Greek, there is neither slave nor free, there is no male and female, for you are all one in Christ Jesus. Galatians 3:26–28
To know "Christ crucified," argued Paul to both Jews and Greeks, was to know "the wisdom of God" (see 1 Cor. 1:18-25).
The Root Supports You
For Paul, the destiny of Jew and Gentile was mysteriously and inextricably bound together throughout the church age (see especially Romans 9–11). As the self-proclaimed apostle to the Gentiles, Paul argued that non-Jewish believers are grafted into the olive tree, Israel (Romans 11:11–24). Through the use of this metaphor of the olive tree, Paul depicted non-Jewish believers as wild olive branches.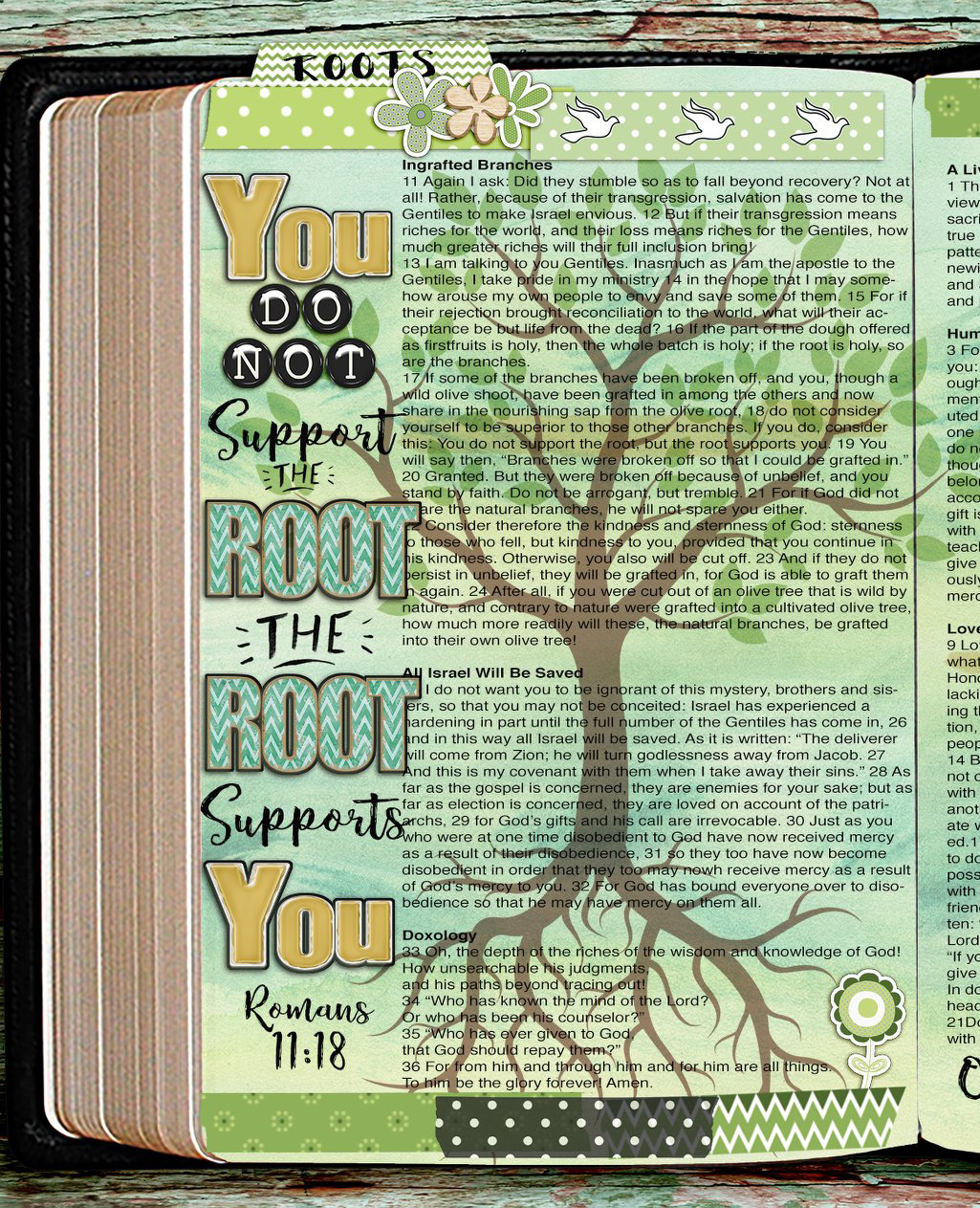 Gentiles are not "natural" branches but "wild." Thus God, by his mercy, graciously grafts them into Israel. Accordingly, non-Jews are allowed to partake of the rich sap derived from the root of the olive tree, that faith-filled channel of spiritual nourishment found in Abraham and his descendants. In this way non-Jews join the faithful remnant of the Jewish people. The biblical answer of who joins who is clear: we non-Jewish believers, formerly excluded from partnership with Israel (see Eph. 2:12), are joined to Israel in this divinely ordained olive tree connection (Romans 11:24).
Through faith, as exemplified in the life of father Abraham, non-Jews come into the family of Abraham (Romans 4). When an individual becomes a follower of Jesus and exercises genuine faith like Abraham, that new believer is grafted into the Abrahamic people.8

Study Romans 11 using Bible study tools. Look up at least three commentaries. Look up main words in a Bible dictionary.
Paul continues his defense of the righteousness of God's dealings with Israel. In sovereign grace God has chosen those who show faith, not those who "qualify" by mere physical descent from the patriarchs.
Footnotes
Blizzard Jr. Ph.D., Dr. Roy. A Hebrew Understanding of the Difficult Passages in the Bible (Understanding the Difficult Passages in the Bible Book 1) . WestBow Press.
Achtemeier, P. J.,(1985). Harper's Bible Dictionary (1st ed., p. 361). San Francisco: Harper & Row.
 Richards, L. O. (1987). The Teacher's Commentary (p. 1026). Wheaton, IL: Victor Books.
Sampson, Robin. A Family Guide to the Biblical Holidays. Heart of Wisdom Publishing.
Garr, John. Christian Fruit--Jewish Root: Theology of Hebraic Restoration . Golden Key Press. Kindle Edition. 
IBID
Got Questions Ministries. Note on Ephesians 3:6. www.BibleRef.com
Wilson, Marvin R.. Exploring Our Hebraic Heritage. Wm. B. Eerdmans Publishing Co..
Richards, L. O. (1991). The Bible Reader's Companion ( p. 747). Wheaton: Victor Books.
Kits Used in Images