Introduction
Judges Era
The Judges era includes the period between Joshua's conquest and Saul and David's kingdom. The period is explained in the book of Judges and Ruth. The Book of Ruth was originally a part of the Book of Judges, but it was later split and formed its own book.
The book of Judges should come with a warning, it is that it is "R rated" full of sex and violence and the stories keep getting worse as you get further along in the Book. These stories provide a careful examination of how a person gradually makes moral compromise decisions that lead to more and bigger repercussions.
As you read the lessons, look for instances where obedience brought prosperity and disobedience brought adversity. Take note of how God has always stayed true to His promises.
Judges Lessons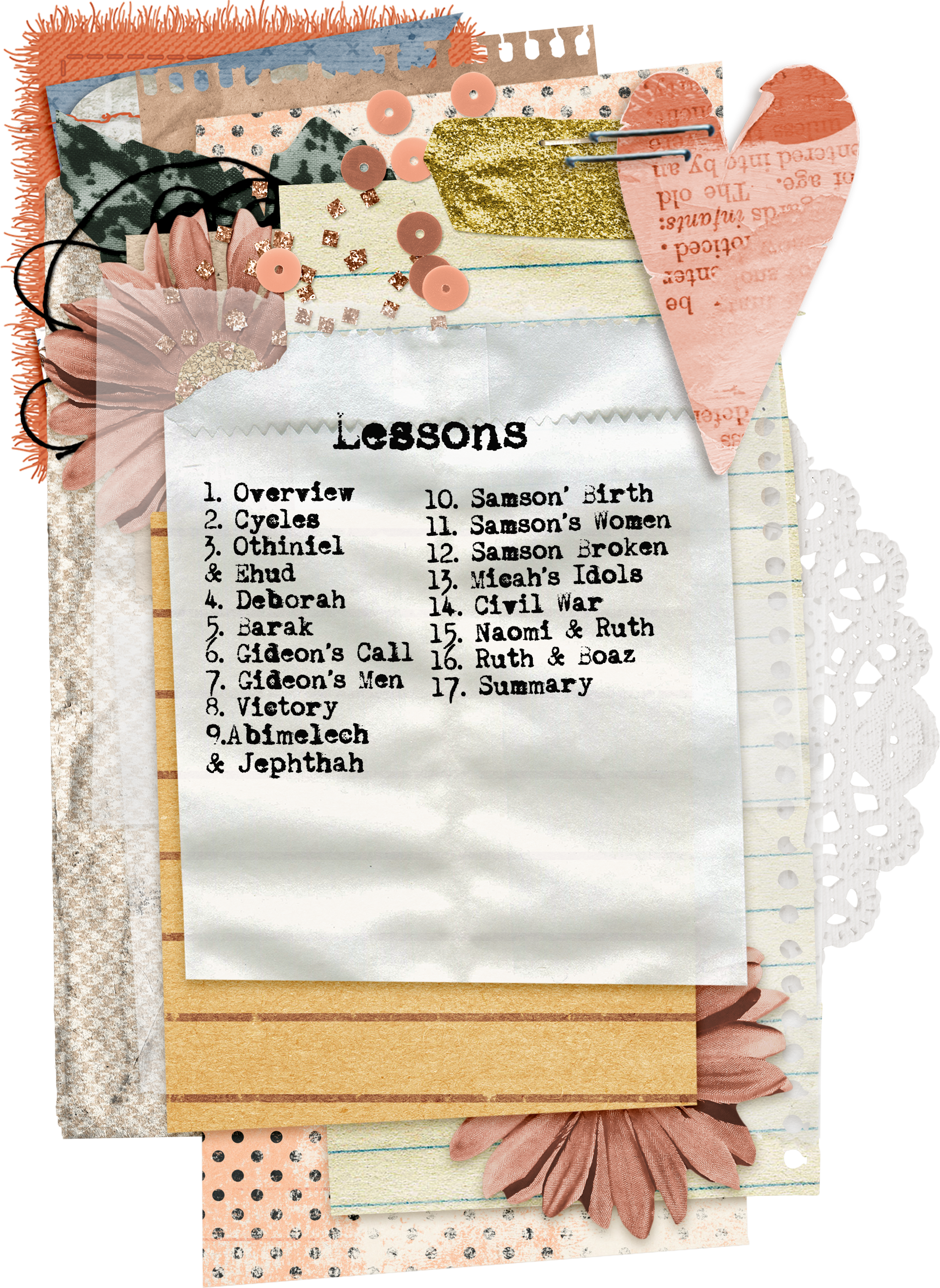 As we read through Judges and Ruth, we will Bible journal the key people, major events, and a bit of geography. Beyond the history lessons, we will look at how you can apply the spiritual truths from the Bible stories into your life today.
This is a self-paced course. Seventeen lessons are presented over a thirty-day period (with weekends to catch up) but you have forever access to the class. You can share your work in the Facebook group at any time from any class. The schedule shows when the class will be posted, but you can complete the lesson and/or the journaling at your convenience.
You can Bible journal in your Bible, in a notebook, in a junk journal (once you add scripture it becomes a Treasure Journal), or Memory Dex Cards. This will be explained more in the class.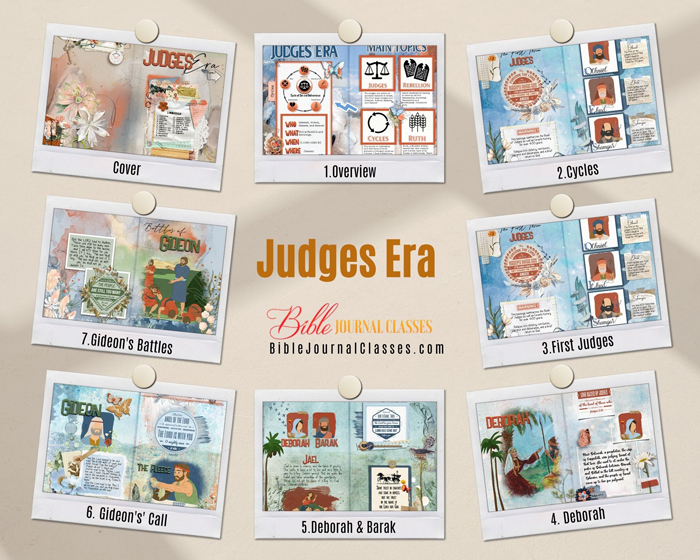 The book of Judges is disturbing. It teaches us what happens when we fail to submit to God's wisdom and rebellious attitudes and behaviors. The destruction that follows is painful for all, yet the book of Judges gives hope. For those who fear failure or have strayed too far from God, realize that it is never too late to repent. God is merciful. He rushes to those who return.
Listen to this Bible Project Podcast for more.
Posting Schedule
Download pdf below.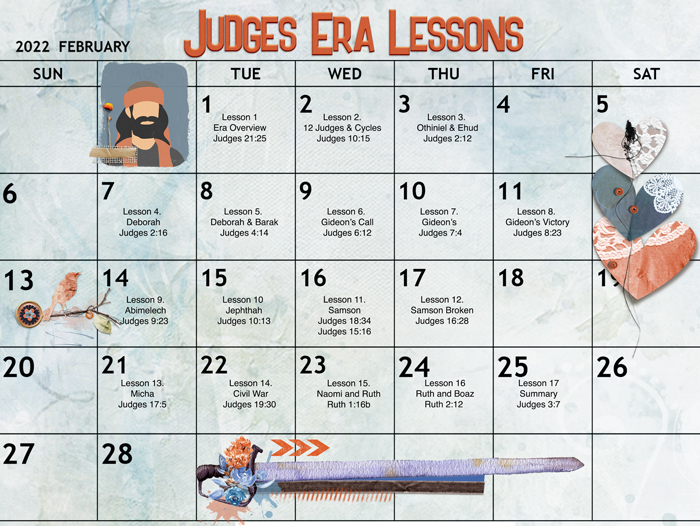 Note
BibleJournalClasses.com is a not-for-profit organization and a participant in the Amazon Affiliate Program and may receive commissions for purchases made through links on this website.
calender schedule revised.pdf
robinsampson_judges_cover.pdf
Complete and Continue