Introduction
Download the PDF documents below.
The first PDF includes 2 page introduction.
The second PDF includes:
Cover
Planning Worksheet
Daily Tracking Page (Undated)
WhyRead God's Word Verses
Why Read God's Word Worksheet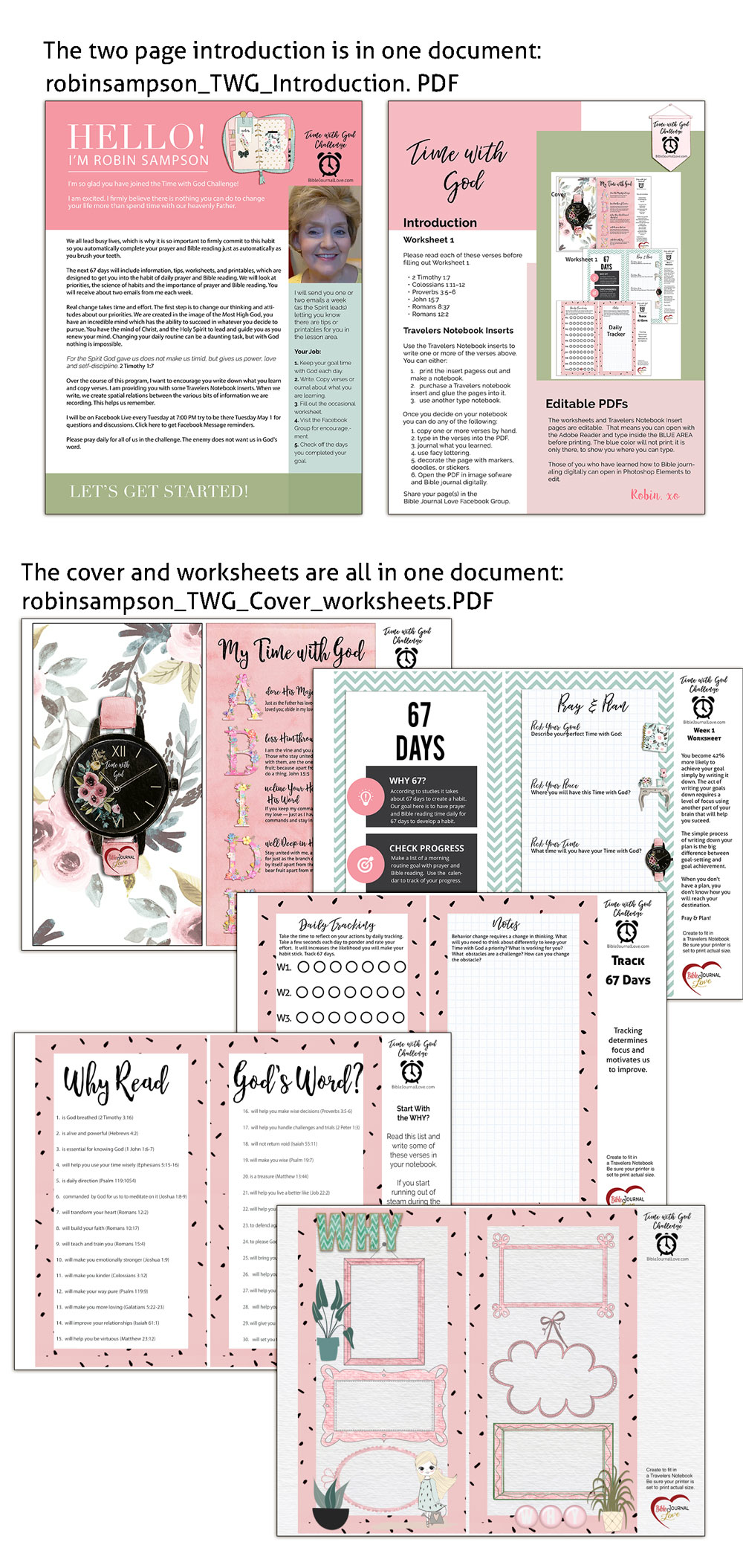 robinsampson_TWG cover.pdf
If you have trouble printing the cover.Its a large file.Some printers don't do well with large files.
Save to your computer first.
Try this file. http://bit.ly/TWG_cover I divided the cover into 2 sheets a bit smaller.
Still not working? Go to advanced and try print as image.
The videos below were originally a Facebook Live explaining the Time with God challenge (edited out much of of the interaction for time).